WELCOME TO THE 2023 USCA
MID-EASTERN REGIONAL BREEDING EVALUATION & BREED SURVEY!
Hosted by
Eagle Point Hundesport Club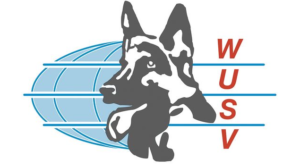 Just a note, for those who are not aware, 'Conformation Shows' are now called 'Breeding Evaluations'.
The event is shaping up as things are coming together. We have a lot of things planned including an incredible raffle, where we will even sell tickets online, meaning you will not need to be present to win! Check back often on the Raffle Page to see what will be raffled, there are some things you will not want to miss! We are actively looking for donated items for the raffle. If you would like to donate an item you can contact Chris Mandela at cmandela@aol.com
For Cash donations you can click this link to go to the donation page
All persons who donate an item, sponsor a trophy or make a cash donation will be listed on the website and in the catalog.
Here are some of the things that will be offered as part of the event:
Like the USCA Sieger Show the competitor/results list published on the website will contain a picture of your dog. So be sure that once you enter, you upload a picture!
We WILL HAVE a photographer taking pictures in the ring, that will be available for sale
Progeny Groups – At the Regional level only 3 dogs entered & shown in the event are required. The stud dog does not need to be present
Kennel Groups – Require 5 dogs of the same coat type with the same kennel name entered and shown in the event
Dental Status Checks – Available for all dogs 12 months and over whether entered in the event or not
All entered Veterans can have a 250 word bio added in the catalog. A good way to promote your dog's accomplishments
Trophies for the top 3 placements in each class (Trophy Sponsorships are available under the Sponsor menu)
Trophies will be awarded for Highest American Bred dogs in the following classes

Working
18-24 Month
12-18 Month
Untitled Adult (2+ with no title)

Medallions will be awarded for Highest American Bred dogs in the following classes

9-12 Month
6-9 Month
4-6 Month

Under the Merchandise menu, visit our online store to select from a variety of items with the event logo.
Catalog Ads to promote your stud dog or business (Catalog ads can be purchased under the Sponsor menu)